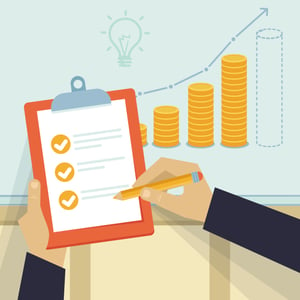 If you contract with the federal government, you probably know that a GSA (General Services Administration) Schedule contract can open up opportunities and make your business more attractive to federal buyers.
However, the negotiating process of GSA Schedule pricing can serve as a major hindrance to obtaining a GSA Schedule award. If priced improperly, it can also dramatically affect the company's profitability. Therefore, it is vital that contractors are certain they are pricing their products and services in a way that works with federal buyers without giving away the store. GSA pricing can be tricky, and the onus is on contractors to be sure they are pricing their products and services competitively. The GSA representatives will predominately negotiate a "government price" based on discounts to your commercial price list without much consideration given to how low you can go and still make a reasonable profit margin. The federal government commands your absolute best price for goods and services - period.
We came across a firm that performs actuarial services for commercial and government clients who got a surprise while negotiating a schedule renewal when GSA asked them to provide the cost buildup (base pay, fringe, overhead, and G&A) for the actuaries they had performing on a government contract. Previously, the company had simply provided the government discounted rates from the hourly rates that their best commercial clients paid, which varied widely. They had never undergone a DCAA audit before and were not prepared to justify their pricing from the bottom up.
Labor Category pricing to GSA for certain types of work (e.g., Service Contract Act Wage Determination) may be substantiated from the bottom up, so that the direct cost of labor is burdened with applicable and mandated health and welfare fringe, overhead, and G&A costs to arrive at a total cost before the profit is applied. This represents a relatively rare case where discounting your price from the top down does not get you to a best and final price.
Here are some quick pointers to ensure your contracts are priced in accordance with GSA's standards.
Preparing to Contract with the Federal Government
1. Make sure you have a fit within the GSA schedule program. Over 17 million products and services are offered through approximately 40 different GSA schedules. These offerings are based on product categories and special item number sand there is a schedule for almost every business need. Before you even start formulating a contract, browse GSA's e-Library website to determine where your products and services fit within the GSA Schedule program. You must be demonstrate a commercial price list or market-driven pricing in order to avoid having to use cost build-up to price your labor categories as described above.
2. Assess your company's financial stability. Your financial stability will be a major factor in determining your eligibility to win a GSA schedule contract. Asses your company's financial health by answering some simple questions: How are your assets allocated? Have you been in business for at least two years? How does your asset to liability ratio look? Making sure you appear (and are) financially stable will put you on a better path toward a GSA schedule award.
3. Create a government-specific marketing plan. Of course, a GSA schedule will streamline the procurement process, but you must still actively seek out opportunities. Each and every year, hundreds of companies that did not reach the minimum level of mandated sales volume will lose their GSA schedule as a result. Conduct sales research to find which agencies have the most demand for what you offer. Create a targeted plan for reaching those agencies and learn about potential competitors so you can carve out your differentiation points.
Even with the preparations outlined above, you can still find other ways to gain an edge over the competition in the crowded GSA arena. For example, having a cost accounting system in place that permits you to easily accumulate and substantiate with proper empirical data the cost buildup model is a worthwhile investment if you plan to get serious as a government contractor. The capability for accumulating labor and non-labor costs using this layered approach is native to SYMPAQ's design and processes and it could be just the thing to give your company that competitive edge by revealing how low you can set your GSA schedule contract prices while making a fair profit margin.
>>>Learn More About SYMPAQ's DCAA-Compliant Accounting Software<<<