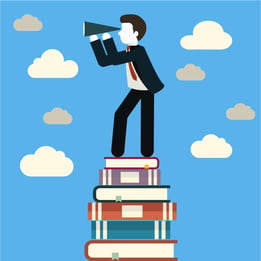 2018 saw a number of emerging trends in contracting with the Department of Defense (DoD) that are likely to continue into 2019 as the year unfolds. The Consolidated Appropriations Act of 2018 stimulated many of these trends. All of these trends suggest that business will be brisk for many DoD contractors, and that properly managing the DoD Government Contracting landscape will continue to be important.
The Consolidated Appropriations Act
The Consolidated Appropriations Act (CAA), enacted by the 115th United States Congress and signed into law in March 2018 by President Trump, provides, among other things, significant spending provisions for DoD purposes. In particular, it allocates $500 billion in new spending for defense and domestic programs over a two-year period.
DoD Government Contracting Trends
The following trends, compiled from Bloomberg and other sources, indicate that demand for government contractors will be robust.
Increased Spending on National Defense
The CAA calls for $654.5 billion in base defense spending plus spending for the Global War on Terror. This is the largest spend on national defense in 15 years and the biggest year-over-year increase since funding has been procured for the War on Terror. Much of this money will flow to government contractors. This funding is anticipated to generate new products and opportunities for the DoD.
Continued IT Modernization
The CAA also budgeted several billion dollars to upgrade and enhance information technologies. New opportunities for government contractors will continue to open up in the areas of cyber security, artificial intelligence, block chain, cloud migration, among others.
No New Regulations
The Trump administration has been eager to cut red tape and roll back regulations in the overall U. S. business landscape. Specific to the DoD, the 2018 CAA contains little to no language indicating an increase in regulatory burden. This suggests that government contractors will be given much leeway in using commercial models and tactics in doing business with the DoD.
Increasing Use of "Other Transaction Agreements"
Increasingly over the last few years, the DoD has been utilizing a streamlined form of acquisition known as "Other Transaction Agreements" (OTA). OTAs are not subject to the FAR, its supplements, or laws that are limited in applicability to procurement contracts and are designed, in part, to encourage new and non-traditional contractors to provide innovative technologies to the DoD. Recent congressional actions have incorporated several provisions encouraging the DoD to use OTAs even more. This is the bottom line: more firms and smaller firms will be contracting with DoD with less red tape.
An Increase in M&A Activity
Some observers believe that merger and acquisition activity will increase over the next few years in the government contractor space. Propelling this activity will be larger contractors attempting to enter emerging DoD sectors.
Stay On the Right Side of the DCAA
Practically all government contractors must run their businesses with full and up-to-date awareness of the regulations of the Defense Contract Audit Agency (DCAA), the government's DoD contractor auditing arm. DCAA is mandated to spend taxpayer dollars wisely while at the same time providing the goods and services needed by DoD. Therefore, audits are regularly conducted by DCAA. A detailed description of the DCAA audit process can be found in the DCAA Contractor's Audit Manual.

Recent DCAA Audit Trends
Analysis of recent DCAA audits indicates two trends of note for DoD contractors. In particular, DCAA is increasingly evaluating the quality and effectiveness of business systems used by contractors. Also, incurred costs are being looked at in more detail and are evaluated for adequacy within 60 days of receipt. Due to the large number of Incurred Cost audits, DCAA has begun using a tiered approach in the order of their audits.
Aldebaron Corporation
Aldebaron, Inc., develops and provides cost-accounting software specifically designed for federal government contractors. Aldebaron partners with its clients by mitigating contractor risks associated with DCAA audits.
One of Aldebaron's flagship products is SYMPAQ accounting software for government contractors. This all-in-one accounting system tracks costs, timekeeping and expense reporting in explicit compliance with DCAA guidelines and regulations. SYMPAQ software provides everything ever needed for a successful DCAA audit.